Hey guys,
This is a bit of a strange post, mainly because I made the BIG decision to unsubscribe from Glossybox last month.
You know that feeling you get, when you sit uneasy hoping that you have made the right decision about choosing
not
to do something, however there is a slight chance that you also may miss out on the next big thing? Well, this is the exact same feeling I have had ever since I made that big unsubscribing decision - would the next box contain a product to rival that initial NARS illuminator?
I used to be as excited as the next person each month when that little GB branded box was delivered to my door, but gradually for me the expectation and excitement of its arrival had turned to more of a feeling of dread. I became accustomed to receiving products that were just not up to scratch really, and it got to the point where I opened each of my boxes with my fingers-crossed (well, not actually with my fingers crossed, but you know what I mean!).
As I have stated before, GB promote their monthly box as containing 5 'luxury' products - the emphasis here really is on the word LUXURY, because for many of the items that I have personally received, this is not applicable.
"Subscribe to GLOSSYBOX now and receive 5 high-end luxury samples from exclusive brands"
I personally feel that brands such as Batiste, Collection 2000, First Aid Beauty (F.A.B.) etc. are not luxury brands, nor are they exclusive (they are widely available in drugstores), so the inclusion of these in the Glossybox is quite simply a farce. Having said this, the flip-side is that I have received some brands that I have been really happy with, however the actual product may not be suitable for my complexion, skin type etc. - which leads me to my next point....
For a while now, under the
'how it works'
tab on the Glossybox website, subscribers have been invited to
"
Fill in your Beautyprofile to help us select products to complement your personal beauty and styling requirements
".
Now, while this concept is not what I would call rocket science, it is such a simple idea, that if it was
actually
utilised, the whole GB experience would be
so
much better.
"Our product selection is original and innovative".
But, quite simply, it is not a service which is yet applicable - so what, I ask, is the point? I completed my Beautyprofile a few months back in the hope that the products I received would then be a little more tailored, and yet I still ended up with products for curly hair (when mine is straight).
"Every month, you will receive your indulgently wrapped GLOSSYBOX filled with carefully selected beauty miniatures"
Onto packaging - this is where I think they have us. To put it simply, as my husband would say, you can't polish a turd! Yes, the packaging is amazing. Yes the boxes are girly and come in handy for storage. But are they just sugar-coating the products inside? Sometimes, I just used to feel that the packaging was more appealing than the products it contained.
So, what to do if you are unhappy with your GB? Well, most companies would answer their phones for starters, but when I moved house a while back, and my Glossybox was delivered to my old address - even though I had tried to change my delivery details through the website but it wouldn't let me - it took about 15 attempts to get an answer when I rang in desperation to try and amend this mishap. The outcome? I never received my box, Glossybox were of no use whatsoever and claimed that I could have easily changed my details online (I tried! The service on their website was unavailable!!), and so I ended up out of pocket. The attitude from the 'customer service representative' was more of 'tough luck' as opposed to even the slightest hint of sympathy/empathy/general human compassion. In hindsight, I should have cancelled my subscription there and then.
What about emails? Well, I haven't had the misfortune to use this facility, but my sister has. After several emails sent regarding a duplicate old box she had received rather than the new months box she was expecting after altering her subscription, it took good old pigeon post and a letter of utter disgust before she received a reply - in email format of all things!!! And though the GB man insisted they had no record of previous emails, he then contradicted himself by stating all the dates of emails they had previously received from her - so why hadn't they courteously replied to them? Hmm, you can bury your head in the sand GB, but your problems (i.e. unhappy customers) won't go away!!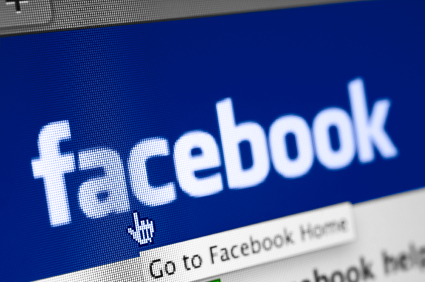 Then there is the Glossybox UK Facebook page, where subscribers - old and new - (happy or not) can come together to discuss their feelings about each months box. Is it fair that some get a £20 product and others get samples they can pick up for free at a perfume counter? No. Has there been freedom of speech in this country since the 1950s? Yes. But GB seem intent on deleting comments that don't act in their favour, and keeping the ones that do. Sugarcoating. And damage limitation.
"Let us know what you think about the products you tested. We value your feedback"
This is a
link
to a review of the men's version of Glossybox written by Jo of 'Beauty and the Books' Blog, which is well worth reading. Even though her post is aimed at the oppostie sex, the less than adequate experience in regards to misleading advertising of products and poor customer service is just the same.
There must be thousands of comments on their UK Facebook page (or at least there were, until some were deleted) complaining about the unfairness of the item distribution, and the fact that many would prefer it if everyone received the same 5 products each month. But they just don't listen to their customers, nor do they ever attempt to reply to any comments on their page (it must be because they are too busy posting photo's of them posing with their GB Pink birthday balloons). Whatever the reason, it is clear to see that they do not value our feedback!!
Therefor, if you are so unhappy with your box that you want a refund, this is the advice that one unhappy customer has posted on the GB wall:
And this is the nice little link to my next and final comment. THAT BRUSH. I hadn't even given the arrival of this months GB a second thought until I came across this picture on the Facebook GB Page:

Lisa Gray Swaps: Here's my five year old daughter using the brush to paint the bathroom floor of her dolls house. It isn't even very good for that :(
This made me chuckle, but just goes to prove how unhappy customers are if they are actually
giving
their 'luxury' beauty products to their child to play with!! I also have commented on GB's facebook page that they must be putting their efforts (and your subscription money) into developing their own products, rather than towards sourcing the so-called 'high-end' products that they promise.
I have to say peeps, that as I am sat here typing this blog post/rant I am happy and content in the knowledge that I unsubscribed last month, and I wonder Glossybox, will you be holding up your birthday balloon next year?
All comments gratefully received :-)
x X x